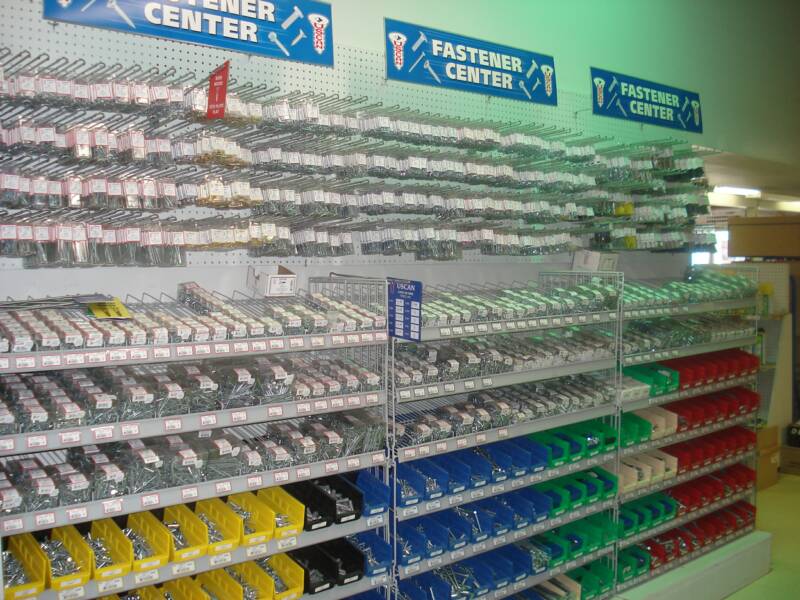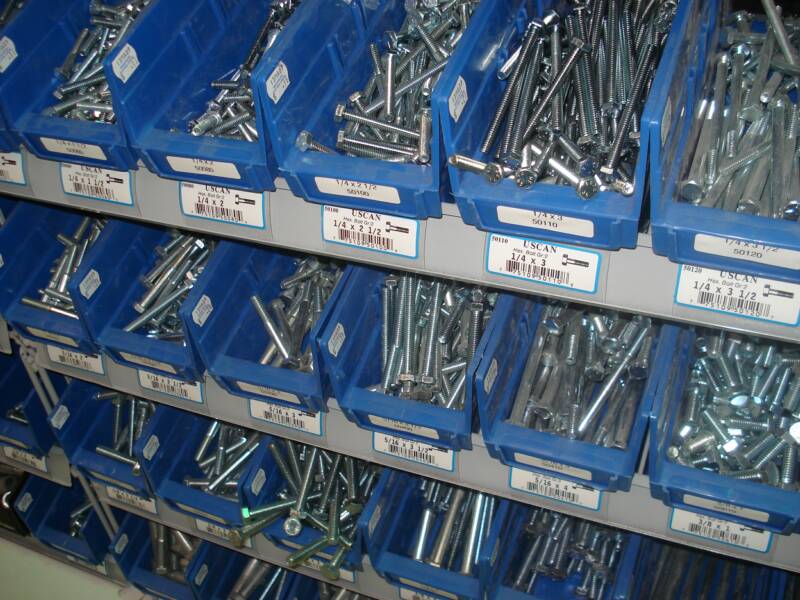 We carry a wide range of  lags, bolts, nuts and washers.  Also in stock is the 400+ Series of lags and bolts for use in pressure treated material.

We carry plastic wood anchors, hollow wall anchors, toggle bolts, sleeve anchors, masonry screws, particle board screws, panel nails, self-tapping metal screws, roofing screws and much more.

Simply ask one of our associates to help find just that fastener you are looking for.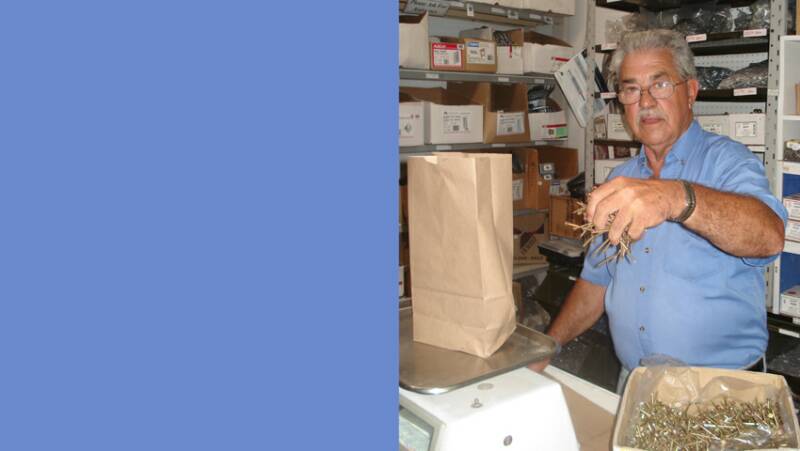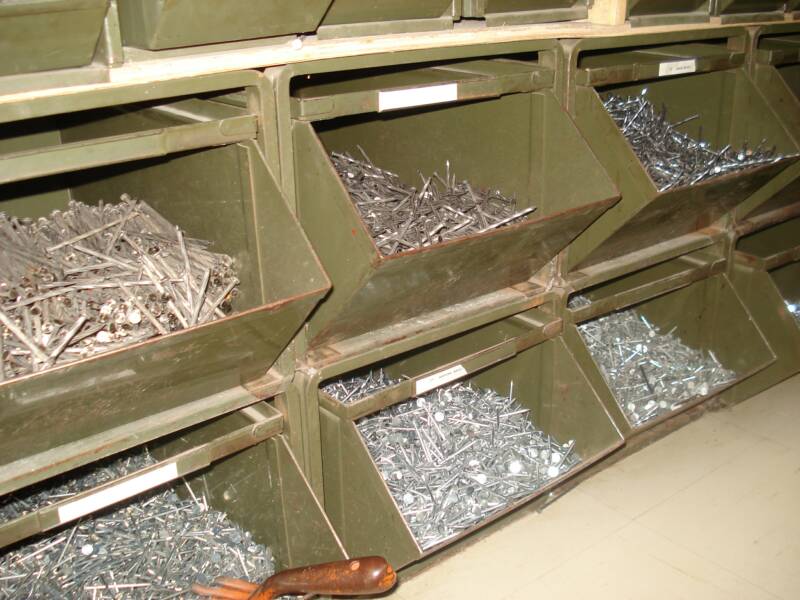 The majority of our fasteners,

including deck screws, drywall screws, flooring screws, ardox nails, galvanized ardox nails, roofing nails, common nails, box coated nails, finishing nails, drywall nails and ringed flooring nails,

are sold "by-the-pound" as well as by the 50 lb box so you can purchase exactly the right quantity you need for your specific project.